MetaFi
MetaFi is the result of combining Meta and DeFi. MetaFi aims to establish standards for metadata and other technologies across networks, such as NFT and gaming metadata standards.
MetaFi is a amalgation of all different types of projects such as Metaverse, DeFi, GameFi, SocialFi, Web3 and NFTs and brings them together.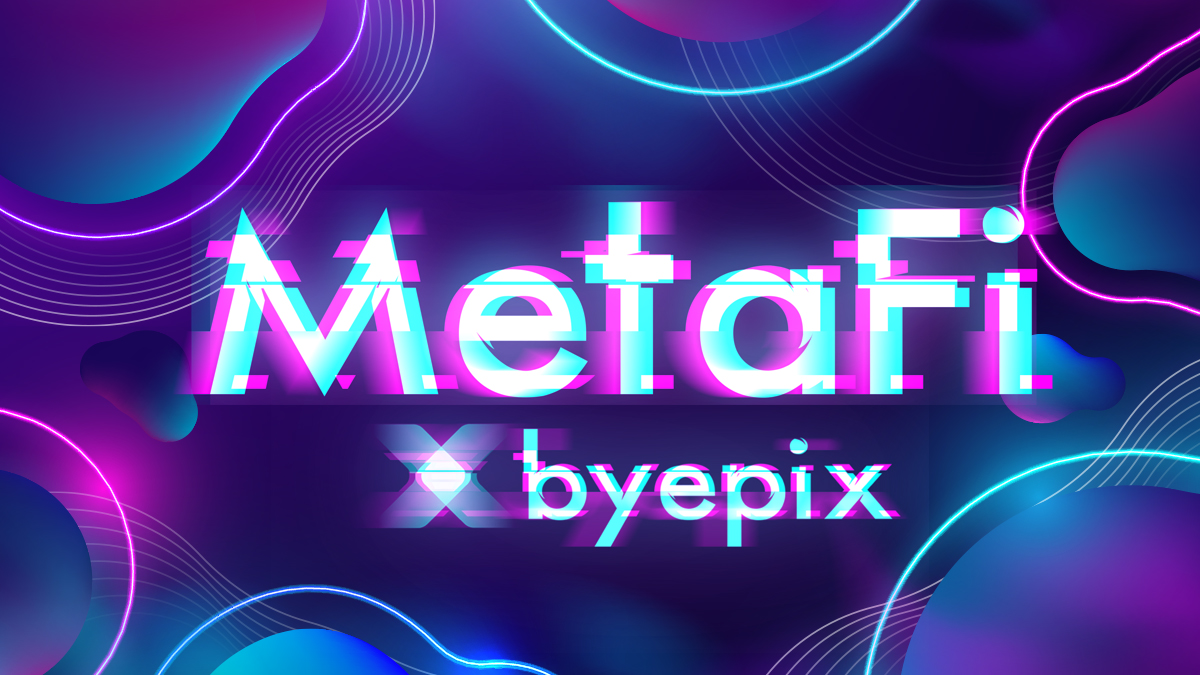 MetaFi's goal is to create a new ecosystem built on standardized metadata parameters based on digital assets that empowers mass adoption in Web3 and blockchain technology and provides new use cases to users and gamers.
The words "meta" and "metaverse" are used by experts and companies around the world. The use of the word "meta" for Byepix refers to an all-encompassing or purposeful tool, rather than an acronym for the Metaverse. For this reason, Byepix is ​​a MetaFi project.
MetaFi assets include DeFi products or a mix of exchangeable and non-exchangeable tokens or assets, combined with community management such as Decentralized Autonomous Organizations (DAOs).
MetaFi's goal is to create and promote new ecosystems filled with a range of functionalities based on digital assets that drive mass adoption of metadata storage and also provide users and gamers with new use cases. Combining these different blockchain projects provides a full-fledged parallel ecosystem serving users from all over the world. This is exactly where creators, developers, and entrepreneurs have a unique opportunity to build the MetaFi ecosystem with Byepix. The Byepix community continues to plan their development to build the infrastructure that powers the world's virtual ecosystem.